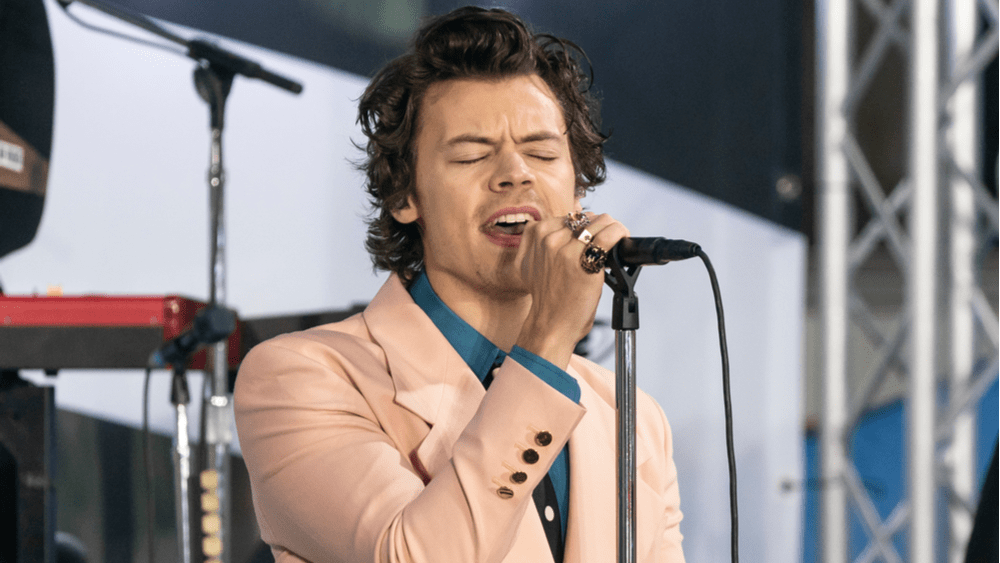 Harry Styles has teamed up with Alessandro Michele to create the Gucci 'Ha Ha Ha' collection. The capsule's name blends Styles and Michele's first initials and represents the laughing face emoji they have used in conversations with each other for years.  Styles has worn Gucci since he struck out as a solo artist in 2017, covering Vogue in a Gucci gown, and wearing a sheer Gucci shirt at the Met Gala.  He is also always seen wearing his beloved Gucci ring.
The capsule collection merges both of their personal styles with a '70s vibe.  Michele told Women's Wear Daily: "He has an incredible sense of fashion. He is obsessed with clothes. He keeps sketches and an archive. He could easily be a stylist or a designer and is very free, representative of this new generation that is interested in so many things. I have been observing his ability to combine items of clothing in a way that is out of the ordinary compared to the required standards of taste and common sense and the homogenization of appearance. It's sophisticated, and we paid a lot of attention to fabrics and sartorial details."
The 25 piece collection includes flared pants, pink and green houndstooth, sweater vests, gingham suits, animal-print motifs and more. The collection will be in stores in October and was unveiled as part of Milan Men's Fashion Week.
Editorial credit: lev radin / Shutterstock.com