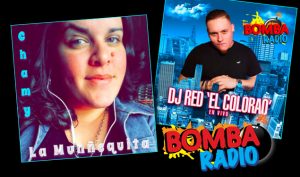 DJ Red & Chamy LaMuñequita
MONDAY to FRIDAY -- 06:00 AM - 10:00 AM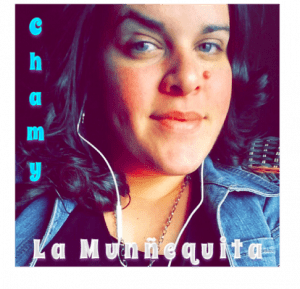 Charmarlin Caraballo "La Muñequita"
Bomba Radio
Monday-Friday 6:00AM-10:00AM
My name is Charmarlin Caraballo, born and raised in Caguas Puerto Rico; Puerto Rican parents Charlie Caraballo and Marilyn Flores. I have three brothers.
In 2004, my mother decided to move to Massachusetts and since that year I've lived in Springfield Massachusetts.
I'm a single mother of two children a boy and a girl .
I've worked in radio as an on air personality for 6 years.
WLHZ in a Christian station from 2009 to 2014
WACM  April 2015 – June 2015 Mid Days.
WSPR Power 1270 AM from July 2015 to the present Morning Show.
I'm responsible for production of daily spots and programming into the appropriate station.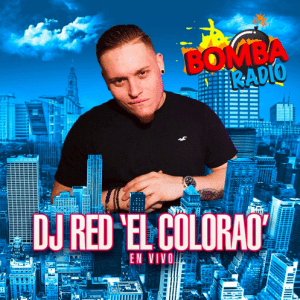 Hector Vega Santiago, AKA "DJ Red El Colorao" was born in the city of Aguadilla, Puerto Rico in 1990. From an early age, DJ Red had a love for music and surfing and at just six years old began announcing the famous basketball tournaments of The 3 Kings in his neighborhood of Jobos. That's when he realized he had a passion for music, announcing, and radio. At the age of 14, DJ Red moved to Connecticut due to the loss of his greatest fan, his mother Leonilda, known by everyone as "La Colora". Despite the loss, DJ Red continued to work towards his love of music and radio, finally entering the industry at the age of 16. DJ Red began to DJ all over Connecticut, building a loyal following and growing to love music even more. Twelve years later, DJ Red is now hosting the morning show for Bomba Radio, the #1 Latin Radio station network in both Connecticut and Massachusetts.