GROW YOUR BUSINESS WITH THE POWER OF ADVERTISING ON BOMBA RADIO NETWORK!
 Creative and Clever Radio commercials
 DJ Endorsements of your business or product
 Powerful promotions and contesting
 Community tie-ins
 Facebook and bombaradio.com website exposure
 Banner Ads
 Streaming radio commercials to thousands of listeners on the web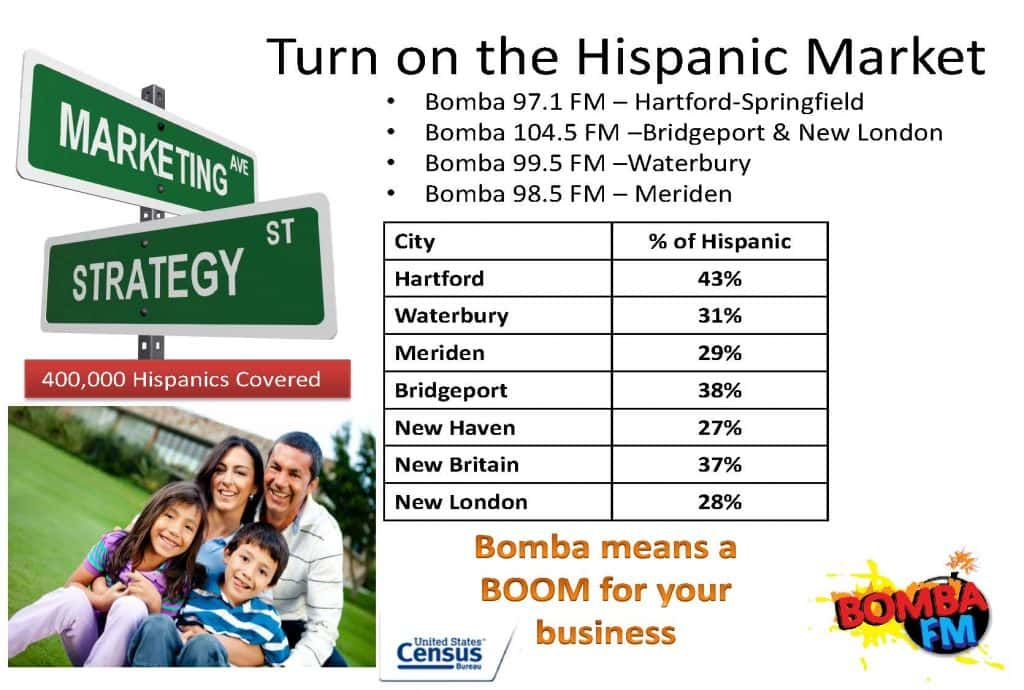 Click Here To Contact Sales
Covering All Of Greater Hartford/ Western Mass And Bridgeport. Connecticuts Only Spanish Radio Statioin On The Fm Dial Making A Difference In The State. Call Us We Can Build A Great Marketing Plan To Help Your Business Grow..
 #1 WITH BRAND LOYALTY
Hispanics are extremely loyal customers, And when they discover your business and have a great experience, they come back and bring their friends.  In study after study, They are ranked high in consumer loyalty.  They are tech savvy and are higher than average buyers of electronics, computers, smartphones, fast food, shows, club events and automotive.  They also spend a higher amount of time listening to FM Radio.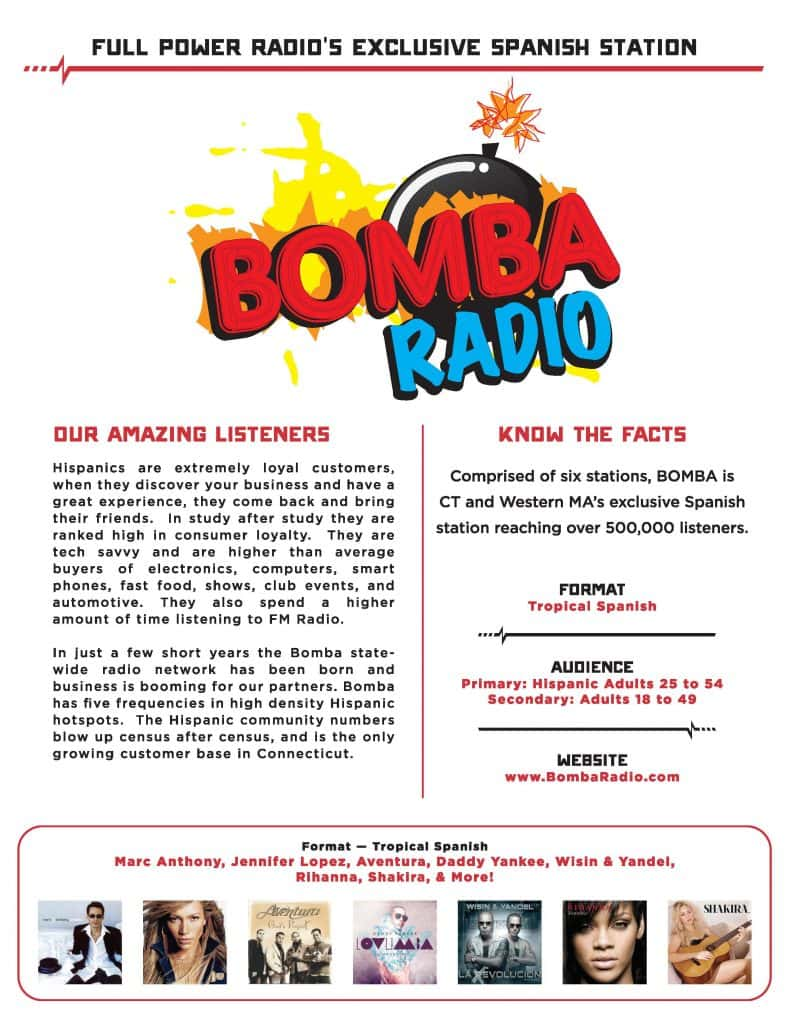 1.      We will help you develop a strategy to reach the Spanish market.  Answer your questions.   Brainstorm your business's strengths and maximize your potential.  Your success is ours.  The Bomba radio network sales team are experts in getting results and helping you tap this fresh new market.
 2.      We will develop a script in English and then do all the translating for you. You'll understand the message and then we will do the rest.  Our announcers will paint a picture of your business with words and music, so your radio commercial comes through the radio speakers.  Music, Sound Effects and the right voice for your business and a little bit of radio salsa.
 3.      After the commercial is recorded, TheBomba Radio team will develop a custom plan to broadcast your message in key listened to times and also non traditional times that offer a good listenership at below average rates.  Everything is custom for your business, with one goal, results.
 Call or fill out the form below for a free no obligation Hispanic Marketing Review of your business. Bomba Radio will even create a campaign including a full produced radio commercial and promotion to set you a part from your competition.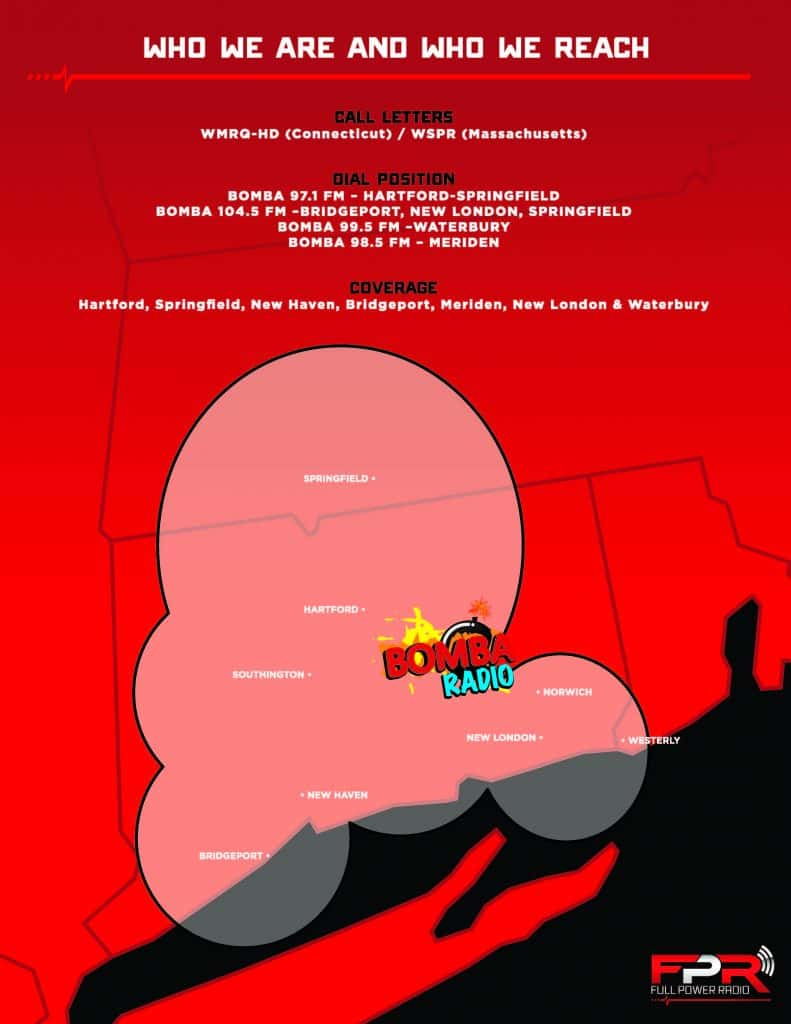 CALL: John Fuller @ 860-883-4292
OR fill out the form below for more information!